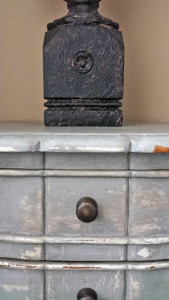 We are Tremblay Maison, a Design, Decor & Home Furnishings Company specializing in custom interior design services and a personal shopping experience for customers and clients.  Including a vast coverage area beyond Massachusetts, we also work with clientele into Connecticut and the Tri-State area.  At Tremblay Maison, we bring out the essence of each homes' expression as well as individual reflections of the those who use the spaces we all live within.  The process of working on your home through the redecorating, designing, renovation or new construction plans should be exciting and enjoyable; we focus closely with you to make sure it all reflects your personal style and goals.
We also have a new shop now open in Longmeadow, MA for you to come in and visit us!  Meet with our Team and Lead Designer to discuss a current project, future plans, or just come by to shop our wide selections of home furnishings, most of which you can take home that day.  Our new boutique shop features Furniture, Home Accessories and Gifts such as:
Upholstery, Sofas, Chairs, Casegoods, Tables, Dining Chairs, Chests, Desks, Accessories, Lamps and Lighting Fixtures, Throws, Pillows, Beds & Headboards, Bedding, Wall Decor, Mirrors, Art, Frames, Rugs, Flooring, Window Treatments, Blinds, Floral, Seasonal Decor, Tabletop Dishware, Garden, and Housewarming Gifts such as Candles and Soaps.
---
We offer the following custom services below.  If already working with someone, we also fully embrace corroborating with your existing architect, builder/contractor, or subs to help provide additional design advice.
Interior Layouts &Â Furniture Plans

New Design Concepts for Interior and Exterior Layouts

Paint Color Consultation &Â Painting Services

Kitchen and Bath Designs &Â Remodeling

Custom Woodwork

Window Treatments & Blinds

Flooring, Carpeting & Area Rugs

Interior Furnishings & Furniture

Upholstery

Casegoods including Tables, Chairs, Cabinets, etc.

Lighting

Accessories

Home and Garden Exterior Furnishings
Come visit us at our shop located in Longmeadow, MA; we are open Thursdays through Sundays with design appointments available seven days a week.
---
Tremblay Maison Press:
Tremblay Maison Mass Live Sunday Republican Plus Article February 24th 2016
---
---

153 Longmeadow Street, Longmeadow, Massachusetts  01106
---
---